Services & Pricing
Mediation
Mediation allows both parties to remain in control of the process. As a mediator, I do not impose decisions on either party, but rather help the individuals to organize and prioritize what is most important to each individual so that decisions can be made in regard to parenting, property division, and financial responsibilities that will ensure the welfare of both parties and the children.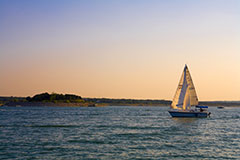 For divorce mediation we will meet for a series of sessions. The number of sessions depends on the complexity of the issues and the difficulty in making decisions. The average number needed is six (2 hour) sessions. At the completion of mediation, I will write a settlement agreement that sets out all the verbal agreements made during the mediation sessions.
Mediation pricing is based on a sliding fee scale (see pricing section below). At the first session you will need to bring the completed paperwork. Please keep in mind that due to Mediation and Counseling ethics I cannot perform both Counseling and Mediation to the same family or individual. If I have counseled you or your family in the past I cannot be your mediator and vice versa. If I have been your mediator I cannot be your counselor. This helps to keep healthy boundaries within the professional relationships.
Counseling
I work with individuals, couples, and families who are looking for insight and help in dealing with the life challenges they face.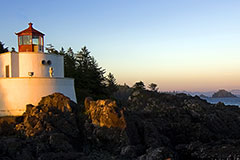 Some of the counseling areas addressed are: stress, anxiety, depression, relationship issues, grief and loss, weight/body image, spirituality, divorce recovery, substance abuse, eating disorders, career, self-esteem, marriage and family issues. I specialize in couples issues. I can provide you with tools and insights that you may utilize to help you set goals and plan strategies that will assist you in reaching your desired emotional, relational, mental, and physical destinations.
At the first session you will need to bring the paperwork completed and your first session fee.
I currently take some insurances. Please call your insurance company to see if I am a provider.
I have a sliding fee scale (see pricing section below). Please call 816-229-2760 for details. I also participate in several Employee Assistance Programs (EAP's).
Zoom Telehealth
I am now able to provide Mediation, Counseling, and Co-parenting Counseling through Zoom. It is encrypted and password protected to ensure confidentiality.
Pricing
Sliding fee scale for Counseling (60-minute sessions, any number of persons) and Mediation/Co-Parenting (per 60-minute session, per individual). All prices include Telehealth through ZOOM as well.
Household Income

Fee

$50,000 and under per year
$50,001 to $100,000 per year
$100,001 to $150,000 per year
$150,001 to $200,000 per year

$80
$120
$160
$200
Counseling Packages
Packages per 60-minute counseling session / Mediation / Co-Parenting / Telehealth:
# sessions

Price each

Total paid upfront

Savings @ $120/hr.

Savings @ $160/hr.

Savings @ $200/hr.

4 sessions
8 sessions
12 sessions

$180
$140
$110

$720
$1,120
$1,320

NA
NA
$120

NA
$160
$600

$80
$480
$1,080
Fees are accepted by cash, credit card/debit card. No checks will be accepted. Get Started to find out more.
Also, please be sure to review my Professional Disclosure Statement for additional information.