About Angela Sullivan
Congratulations! You have taken the first step toward
positive change… A journey towards a healthier, more fulfilling life.
I chose the name Changes Counseling and Mediation because change is inevitable. What we do with it and how we perceive change can affect us tremendously.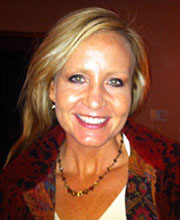 I believe every life change has a purpose and significant meaning for the individual. Helping people find the "silver lining" in life's changes is my mission. I believe that we all have the ability for positive change.
My name is Angela Sullivan. I specialize in family/divorce mediation as well as other family issues such as keeping the marriage relationship together, children, and discipline issues. It is a blessing to work with individuals, couples, and families whom want to improve their quality of life.
It doesn't matter what the issue is—communication breakdown, finances, parenting disagreements, depression, grief, or divorce. I am a highly skilled professional, schooled in complex relationship and individual issues using psychodynamic, cognitive, behavioral, solution-focused techniques, and conflict resolution techniques.
I received my Bachelor of Arts in Psychology from Wichita State University in 1992, Masters in Counseling and Guidance in 2002 from University of Missouri at Kansas City, and received the highest certification for a Substance Abuse Counselor in 2004 (CRAADC - Certified Advanced Alcohol and Drug Counselor). In 2012 I became a National Certified Counselor and in 2014 I became certified as a Mediator for the state of Missouri. I am also licensed in Kansas.
You can read more about my background by viewing my resume. [Adobe PDF, 57Kb]
1212 SW Luttrell, Suite A,
Blue Springs, Missouri 64015
Phone 816-229-2760